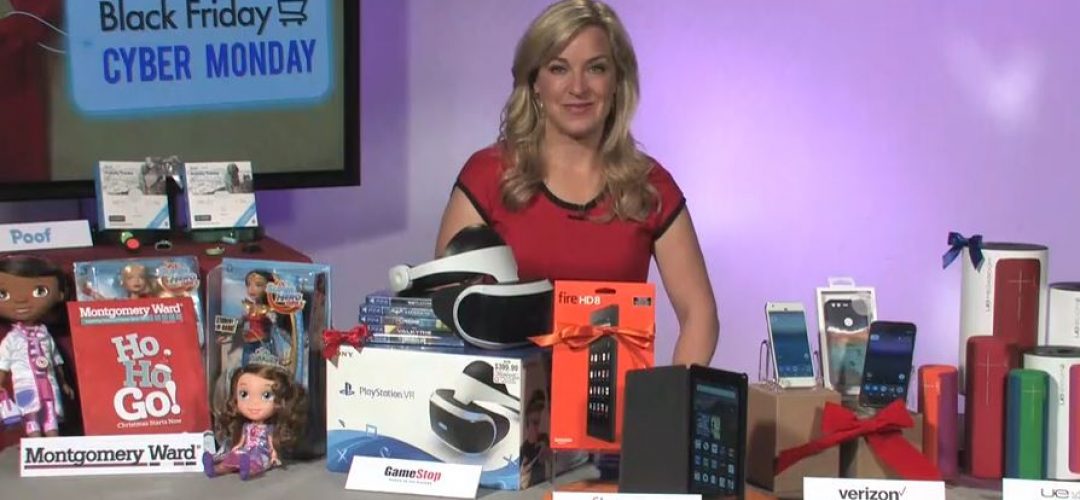 Black Friday and Cyber Monday are the official kick-off to holiday shopping. It's a time when serious shoppers love to have an edge and non-shoppers well, they need advice. Emmy® award winner and consumer technology journalist, Jennifer Jolly has both – tips for the serious shopper and great advice for everyone else…
Jennifer's picks:      
The all-new Fire HD 8 Tablet is great Cyber Monday deal to grab at Amazon for all the entertainment lovers on your holiday list
Meet your new favorite smartphone – The Google Pixel from Verizon – give it as a gift and make someone very happy
Turn up the volume on life with great sound from UE Boom 2 wireless speakers
Discover a new world of unexpected play with PlayStation®VR – grab it now at GameStop and get special promotions for Black Friday and Cyber Monday
Montgomery Ward Online Catalogue where you find classic toys from a classic store
Healthy pets and happy pet parents – Poof Pea and Bean are tiny pet activity trackers that also give 100% of profit to animal welfare
   Jennifer Jolly, Emmy® award winning consumer tech journalist, is your BFF for advice on all those digital doodads, techy tools, and cyber services that are supposed to make your life easier, more organized, and just plain better. Jennifer is a New York Times Wired Well columnist, hosts two digital lifestyle series including Tech Now for USA Today and a regular contributor of consumer technology segments for TODAY, The Meredith Vieira Show, The Talk, CNN, HLN, Dr. Oz and many others.
This  is sponsored by Amazon, Verizon, Ultimate Ears, GameStop, Montgomery Ward, Poof